About
P&P Ltd T/A Heliam Motors is based in Port Moresby offers complete range of mechanical services as well as spare parts at its on-site work shop. Our experience and qualified team of mechanics has worked with huge range of vehicles over the years and has tackled almost any unimaginable repair or placement.
Warrant of fitness check
Spare parts & accessories
Regular maintenance inspection
Installation replacement parts
Wheel alignment
Mechanical repair
Electrical & air conditioning
our workshop team takes pride in their skills and high quality of workmanship. Our priority is always to minimise potentially costly vehicles downtime for our customers, which is why we endeavour to complete all work as swiftly as possible.
We'll take time to explain the approximate costs and estimated completion time of your work as early as possible and keep you update of any change in circumstances. This way there are no surprises in your invoices.
Our supplier in Japan Weng Motors brings in Japanese genuine as well as used spare parts were we offer convenient sale at a competitive price from our on-site workshop. We are able to do back orders for a specific vehicle upon request by our valuable customers.
The Heliam Motors team
Heliam Motors is committed to rendering quality mechanical services to our clientele with high expectation and therefore our team of four expatriates with broad skills and knowledge obtained from the experience abroad has made the workshop more trustworthy.  They have a provided training for the youths from various vocational and technical who desire to have a career in the motor vehicle industry. We also have very experienced local mechanics who contribute enormously to our company
Indika W Peiris – Managing Director / General Manager
has had experience of 10 years in Sri Lanka and 6 years' experience with Minihi Motors in Papua New Guinea from 2008 – 2013 as the General Manger, He has sound knowledge for the workshop and is responsible for the day to day safe and efficient of the mechanical workshop. He is responsible for the budgets for the purchase of materials, and whole workshop operation,
Planning and monitoring within the workshop
Supervisingthe space, undertaking manufacturing and assembly jobs during busy periods
 Managing stock & maintaining material and fixing and tools.
Report on workloads, participating in projects reviews and giving advice to project managers.
Quality control
Chaminda K Waduge – Chief Mechanic
has over 25 years mechanical experience and has being with Minihi Motors in Papua New Guinea for 4 years as the chief mechanic and has held Jobs in various company in other parts of the world such as Dubai, Saudi Arabia &Qatar. His performs daily inspections and maintenance of mechanical equipments.
Carry out periodic maintenance guidelines and coordinate the department mechanics.
Operates maintain and repair as engines.
Troubleshoot and repair faulty mechanical problems
Ensure that service and maintenance and other operational reports are accurate.
Namal Chaminda Silver – Panel Beater &Spray-paint
is our panel beater and spray painter with an experience of over 20 years, he has also worked in other overseas countries like Saudi Arabia. He repairs damaged body panels and fibreglass bodywork on vehicles.
Removes damaged panels and components
Repairs damaged body panels
Repairs dents and spray paints.
NayanthaChathura – Auto Mobile Electrician
specializes in injector pump and auto transmission, has twelve years (12) of experience.
He installs, maintain, identify faults and repair electrical wiring and computer based equipment in motor vehicles.
Service, identify and repair faults on electronically controlledsystem such as electronic fuel injection electronic ignition, anti lock brake.
Install electrically operated accessories such as radios, heating, and air conditioner;
Adjust engine control system and timing to ensure that vehicles are running at peak performance.
Susantha K.W – Technical Supervisor and Coordinator
is also a mechanic by profession and has an experience of more than 15 years, he oversees the mechanics. He inspects and maintains or repairs all the vehicle system. Trains&supervisor for the trainees who are on the job training.
Local Experienced Mechanics
Our 14 local vibrant mechanics who have gained experiences from a number of well-known organization and have always put in all their effort to utilize their skills & knowledge within our organization.
Service Area – Caters up to 15 cars for service
Spare Parts – Main Supplier in Japan Weng Motors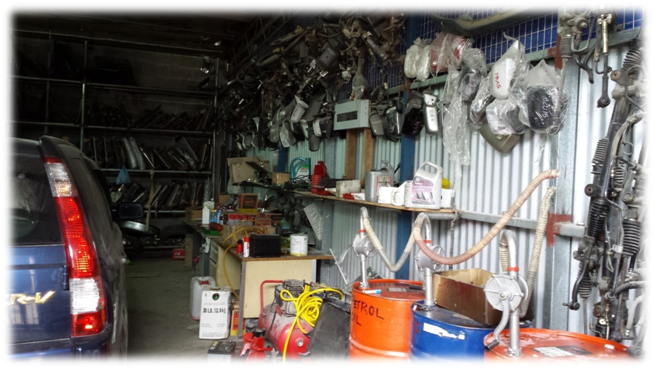 Workshop Structure
Client
we have established a repertoire with a number of well know business house in Port Moresby and have rendered mechanical services to them till date. They have entrusted us with their fleets and so far we have given the services on an excellent level.
Our major clients are
Cardno PNG Ltd
Theodist Limited
PNG Customs Services
G4S Secure Security Solutions
IEA College of TAFE
ISAS
Sika Fire Protections
Pryde Furniture
Gas Project
Pactrade PNG LTD
KPMG
Department of Tender Board
Department of Works
Divine Ward University
Comfort Inn Ltd
The ElaMurry International School
Air Niugini
Design Engineering
PNG AIR LTD
STEAMSHIP
PASS Security
Paradise Private Hospital
Carpenters shipping Agencies
Akzonobel Limited
ST Joseph International Catholic College
Kokonas Industries
–  Our individual customers are also satisfied with the services they receive from us and continue to support Heliam  Motors
We have Branches in Other parts of the Provinces as well.
Heliam Motors –Alotau Milne Bay Province
Allotment 328C,Section 329C,Silabe Modewa –Rabe
Samarai
Heliam Motors –LaeMorobe Province
Section 38 Allotment 39,Malaita Street
LaeMorobe Province
Heliam Motors – 6 mile Branch Port Moresby
Section 35 ,Allotment07, Saraga street
6 mile